Global Tobacco Control: Learning From the Experts
This course offers free instructional training to people interested in learning more about tobacco control. The curriculum was developed in partnership with 27 subject matter experts from 14 countries. 
Begin course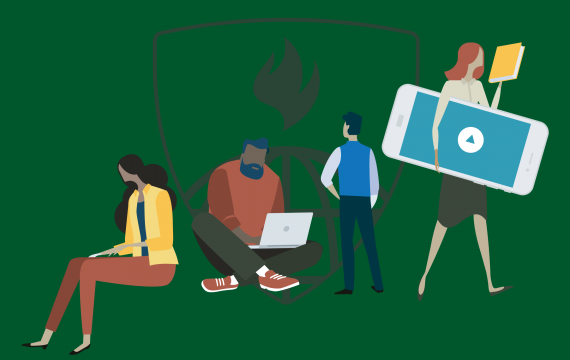 Participants who complete the entire course will receive a certificate of completion. 
Six Module Course
With six themed modules, the course allows anyone from public health professionals to students to increase their understanding of tobacco control topics, including learning how to prevent harm as tobacco products change and evolve.
Fundamentals of Tobacco Control
Tobacco or Health
The Tobacco Industry
Economics
Tobacco Control Interventions: Part I
Tobacco Control Interventions: Part II
Surveillance and Evaluation
The course is organized into six modules covering key tobacco control topics.
Experienced tobacco control practitioners, as well as those just starting out in the tobacco control field, will find the course addresses a host of learner needs.
Users can select audio clips, images, tabs, panels, assessments, animations, timelines, videos, etc., as they journey through each lecture.
The course is available in Arabic, English, French, Mandarin, Portuguese, Russian, Spanish, and Vietnamese.
Images, charts, graphs, and infographics are accompanied by alternative text or text versions so that people with disabilities will be able to access all course information.
This site requires a current web browser with JavaScript enabled. Desktop, laptop, and tablet are optimal for viewing the course. If issues in cellphone portrait view are encountered, cellphone landscape view is suggested. Also, the Firefox browser does not work well with this course. Please switch to another browser to access the learning modules.
Upon completing the entire course, users will have the option of downloading and printing a Certificate of Completion.